Subaru Vehicles for sale in Sri Lanka
Showing 1 - 10 of 10 ads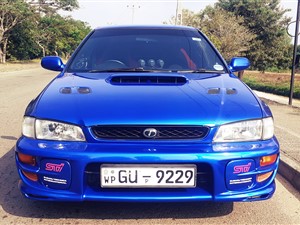 136690 km
Colombo
,
Cars
Subaru Impreza STI 4 - 1999,Subaru Impreza STI 4 (GU-9229) Book Updated | No Cops Issues Mint Condition & Stock Car Carefully Used Maintained by Replica Speed Selling Due To Upgrade No Running/Pending Repairs No Raced At All 2,850,000 LKR GReddy Gauges (Oil Pressure, Water Team, Boost) Defi RPM Gauge With Gear Shifting indicators STI Carbon Fibre Front Strut Bar Subaru STI 6 Front Bumper Subaru STI 6 Bonnet HKS Blow Off Valve Original Turbo Timer Car DVD. Bluetooth Player And Reverse Camera Last service done on 2020 March. Used Castrol 10W60 Full Synthetic Oil, Genuine Subaru Oil Filters Fast & Smooth Car Price is negotiable for Genuine Buyers Can be seen at Malabe or Virtusa Prv Ltd. (Dematagoda- Oriental City) No for Joy Riders & Time Wasters CONTACT : If Interested. 0714 647 185 / 0777 882 687
Rs.2,850,000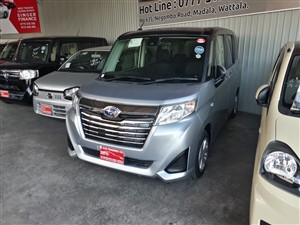 4000 km
Gampaha
,
Cars
Subaru Justy (Roomy) - 2017,Unregistered Subaru Justy 2017, 1000CC, Auto, A/C, Push Start, ECHO Mode and Idol Stop, Traction Control, lane Departure warning System, Android Player, Dash Camera, Climate Control, Seat Heaters, Navigation System, Power Shutters, Auto Retracing Power Mirrors, Single Side Power Door, Intelligent Key, Dual Air Bags, 4,000KM Done, Sale or Exchange Leasing Can Be Arranged No 634 Negombo Road Mabola Wattala. Contact: 0777372675,0760972217
best offer
120000 km
Colombo
,
Cars
Subaru STI 9 - 2005,subaru sti9 2005 YOM 2000cc, Intercooler Turbo, Manual 6 Forward , Adjustable Suspension. HKS BOV , Gram Light 17" Alloy wheel.
Rs.6,000,000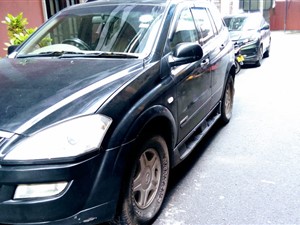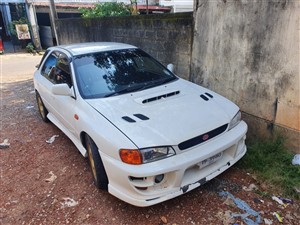 135000 km
Colombo
,
Cars
Subaru Subaru - 1995,Subaru Japan car For Sale Air Bags Anti Lock Brakes Power Sutter Power Steering Revers Camera Alloy Wheels Tv.dvd.seup. Subwoofer Accedent free Good Condition
Rs.1,275,000
35000 km
Kandy
,
Vans
Subaru SAMBAR - 2015,(UNREGISTERED) SUBARU SAMBAR TRUCK YEAR :- 2015 MANUAL GEAR POWER SHUTTERS REMOTE KEY TV,FRONT CAMERA, FULL BODY 35,000 km White colour A/C Power Steering Central Locking ABS Brake System Dual Air Bags PRICE IS NEGOTIABLE AFTER THE INSPECTION Price :- RS 1,890,000/- (UNREGISTERED) PERADENIYA , KANDY.
Rs.1,890,000
Colombo
,
Spare Parts
SUBARU IMPRAZA BLOB EYE ECU,SUBARU IMPRAZA BLOB EYE ECU MANUAL NON TURBO CALL 0718355335 FOR INFO
Rs.15,000
Colombo
,
Spare Parts
SUBARU IMPRAZA BLOB EYE SPEDO METER,SUBARU IMPRAZA BLOB EYE SPEDO METER CALL 0718355335 FOR INFO
Rs.5,000
Colombo
,
Spare Parts
SUBARU IMPRAZA BLOB EYE PASSENGER AIR BAG,SUBARU IMPRAZA BLOB EYE PASSENGER AIR BAG CALL 0718355335 FOR INFO
Rs.6,500
Colombo
,
Spare Parts
Subaru EJ20 T Engine Overhaul kit,Subaru EJ20 T Engine Overhaul kit brand new 16V
best offer