Mahindra Vehicles for sale in Sri Lanka
Showing 1 - 12 of 12 ads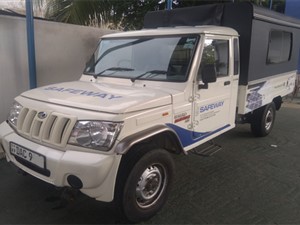 64000 km
Gampaha
,
Trucks
Mahindra Bolero - 2015,Mahindra Bolero, (M/Y) 2015, (Reg) 2016, 2500 C.C, 1st Owner, 5 Forward Manual Gear, With Cage, Mint Condition, Just 64,000 K.M done, Lease can arrange (Exchange Consider) (Prize will negotiable after inspection) (NEGOMBO)
Rs.1,525,000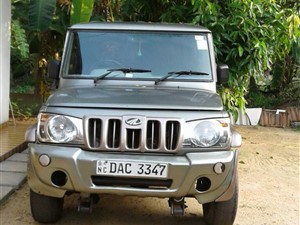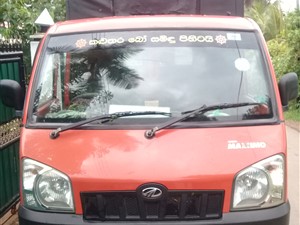 65000 km
Kalutara
,
Trucks
Mahindra Maxximo - 2011,Good Running Condition, Licence Insurance Up to date, 2nd owner, Can be Arrange Leasing Facilities
Rs.875,000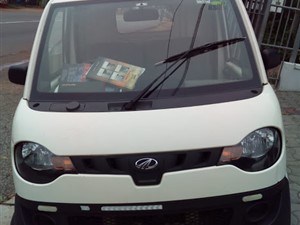 90000 km
Gampaha
,
Trucks
Mahindra JEETO - 2015,Year 2015 Seats 2 Mileage 90000 Transmission Manual Fuel Diesel Gears 4
Rs.575,000
126300 km
Puttalam
,
Jeeps
Mahindra Bolero maxi truck plus - 2015,A/C Power steering Central lock Media display MP3 player bluetooth Full body Cut glass Comfortable sheets
Rs.1,500,000
92600 km
Colombo
,
Cars
Mahindra Quanto - 2014,Mahindra Quanto, Diesel Turbo Jeep, 2014 Brand New, Full Option, Manual, 1500cc, Dual Air Bag, ABS, Reverse Censers, 7 Seated, Remote Key, New Tyres with Alloy Wheels, Company Maintain, Accident Free, Well Maintained, Superb Condition. Expecting 25.85/= Contact: - 0773 138 550
Rs.2,585,000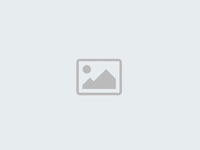 59900 km
Matara
,
Trucks
Mahindra Bolero maxi truck plus vx - 2014,Power steering . Cabin not registered . Registered and fully insuerence up to end of 2019. New tyres.
Rs.1,450,000
26000 km
Matale
,
Trucks
Mahindra Bolero Maxxi Truck - 2015,Mahindra බොලෙරෝ මැක්සි ට්‍රක් plus •2015 •26000KM ( ඔරිජිනල් මයිලේජ් ) ( දුම් සහතික ඇත ) •පලමු අයිතිරු •පවර් ස්ටීරියන් •{ORIGINAL POWER STEERING ) •ඔරිජිනල් පෙන්ට් •නිවසේ පාවිචිචිය •GOOD 4 TYRES •අලුත්ම බැටරිය • FULLY UNDER CARPET දිරුම් කිසිවක් නොමැත Engine 100% Running 100% Showroom CONDITION රථය පරීක්ශාවෙන් පසු මිල ගනන් සාකච්චා කරගත හැක 1,625,000 Leasing facilities can be arranged. 0779882576 0772214930
Rs.1,625,000