Vehicles for sale in Hambantota, Sri Lanka
Showing 1 - 13 of 13 ads
25000 km
Hambantota
,
Cars
Suzuki Celerio zxi - 2017,Full option Dual air bags ABS Multi function Power shutters & power mirrors Company warranty available yet
Rs.3,050,000
083000 km
Hambantota
,
Cars
Suzuki Maruti - 2012,Maruti alto, reverse camara, central lock Immediate sale
Rs.1,475,000
120000 km
Hambantota
,
Cars
Nissan pulser - 1998,3rd owner Lady Used Good Condition Price Can be negotiable after inspection
Rs.2,000,000
2000 km
Hambantota
,
Cars
Suzuki Alto L grade Auto Stop new face - 2017,Japan Domestic Model Alto Japan Mild Hybrid ene charge Auto Idle Stop L grade Seat Heater Pearl color Automatic Transmission All four Power shutters (Front and Rear) ABS Breaking System Air bags Power steering CD FM setup Rear Spears and front speakers fixed. Idle Stop Light Adjester Traction Control Brand new condition Cash Price 2,490,000 Leasing Price 2,535,000 Leasing facility can be arrange ( Min 500,000 down payment )
Rs.2,490,000
94100 km
Hambantota
,
Cars
Toyota Allion - 2010,Full option, home used , selling due to upgrade
Rs.4,900,000
145000 km
Hambantota
,
Cars
Suzuki Grand vitara - 2003,Orijinal japan. New tyre.. Immediate sale. 7 seater.. Dual a/c.
Rs.3,250,000
175000 km
Hambantota
,
Trucks
Ashok Leyland Tipper G45-2012 - 2012,LJ xxxx ලේලන්ඩ් G45, කොටු බක්කිය, නිදන ඇඳ සහිත වෙල්වට් කරන ලද කැබින් එක A/C කර ඇත, ඔරිජීනල් ටයර් 90% , අඩුපාඩු කිසිවක් නොමෙත තනි පාවිච්චිය , ඉක්මනින් විකිණීමට ….C M L හයර් එක සමග දෙනු ලැබේ
Rs.3,150,000
111111 km
Hambantota
,
Trucks
Toyota dayana - 1998,Toyota Toyo Ace Crew Cab 1997/ Reg 2002 Single wheels, 3 L Engine, DVD Set up, Sub wofer, ramanayaka more ditels call +817042226118 (viber/imo/whatsapp) Views
Rs.2,525,000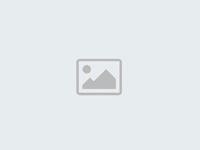 123452 km
Hambantota
,
Cars
Nissan fb15 ex saloon - 2001,Full option, auto, Remote key, original Paint, clean interior, 3rd owner mint condition
Rs.2,390,000