Vehicles for sale in Sri Lanka
Showing 4024 - 4036 of 4036 ads
21000 km
Colombo
,
Cars
Kia Picanto - 2016,Kia Picanto (2016), Brand New, Full Option, YOM : 2016, YOR : 2017, CAU-XXXX, Metalic Black Colour, 1000CC, 1st Owner, Mileage 21,000KM (Kia Motors Maintained Records Available), Automatic, Original Multifunction Steering, Original CD player stereo (USB/AUX), Original Alloys, Original Fog Lights, Dual Air Bags, Six Speakers, Original Two Remote Keys,Door Visors, Original Carpets, Spare wheel, Brand New Condition, Looks new and selling this for an upgrade.
Rs.2,875,000
56300 km
Puttalam
,
Cars
Honda Honda Grace - 2014,Honda Grace Hybrid .year of manufacture 2014 auto full option .ABS 8air bages .Digital meater .cruise 😕 control Duel Multifunction .Duel AC.pedele shift .factory fitted alloy wheels .TV .DVO .R/Cam .Dash cam.registered 1s owner .accident free caurfully used original car mint 😕 condition for sale done only 56300km
Rs.4,550,000
120000 km
Gampaha
,
Cars
Toyota Prius S Touring - 2012,Toyota Prius S Touring 2013 #New Hybrid battery with 100,000km warranty #New rack with two years warranty #Low profile Tyres with 17inch Alloy #3scoop Light with head lamp washer #Auto Light #Auto Ac #Orginal pineer Setup
Rs.4,600,000
135000 km
Colombo
,
Cars
Suzuki Swift - 2005,Beetle Model, Maharagama, year 2005, registered 2008, Air conditioned, Power mirror, Power steering, Power Window 2nd Owner,Alloy wheels, Beetle Model, Registered 2008, New Battery, New Tires for front, Reverse Camera, DVD Player, Vehicle can be seen at Maharagama.
best offer
75997 km
Kalutara
,
Cars
Toyota Corolla 141 - 2008,Toyota Corolla 141 YOM – 2008 Body Colour – Metallic Gray Interior - Beige Engine – 1600 cc - VVTI – 16 Valve Transmission – Automatic Full options Ownership – 2nd Millage – 76,000 km Fuel economy display 5 head rests + driver arm rest Kenwood stereo Cup holders in rear seat Front fog lights This car is personally imported brand new for a permit through Toyota Lanka. All service done at Toyota Lanka & records available. This car is 100% accident free & in original topping condition. New Tyers , battery & vipers. 12 Km per liter after engine tune up. 0777254954 Panadura
Rs.3,450,000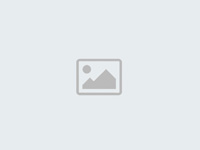 130000 km
Gampaha
,
Cars
Nissan g11 Bluebird sylphy - 2007,Registered year 2011.very good condition ,new treys ,full- option luxury car
Rs.3,280,000
125000 km
Gampaha
,
Pickups
Toyota Dayana - 1990,Toyota Dayana crew cab 7' deck Dual Propose All documents clear 0771034600
Rs.1,600,000
108000 km
Kurunegala
,
Cars
Toyota CORONA - 1984,Toyota corona, AT150, EX limited, Full option,manual transmission , 108,000KM original mileage (A/C, P/S, P/shatter, P/mirror, RPM meter, Dijital clock, ejestrabale stearin, cool box, 5,Forward manual transmission, Fabric bucket sheet) DVD player, subwoofer, brand new alloy wheels body,pent,engine and running unregistered condition ORIGINAL CAR FOR SALE , RS:12,00,000. (Price negotiable after inspection ) Contact:0777-859359 , 071-9812900 NARAMNALA.
Rs.1,200,000
132000 km
Gampaha
,
Cars
Nissan March k11 CUP HOLDER - 2001,* CUP HOLDER * DUAL AIR BAGS * ABS * NEW TYRES * NEW BATTERY * RETRACTABLE MIRRORS * ORIGINAL FABRIC SEATS * ORIGINAL REMOTE KEY * 100% ACCIDENT FREE * ORIGINAL PAINT * Silver color * ENGINE, GEAR BOX & RUNNING 100% * NO ANY RUNNING REPAIRS * Registered: 2004 * Full Option; * Air-conditioner * Made in Japan Extremely Original Condition Car... Price Negotiable. Can be Seen @ Kiribathgoda - Makola
Rs.1,650,000