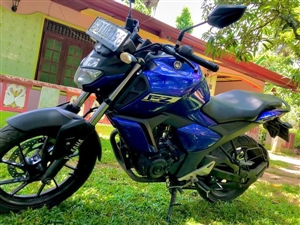 Yamaha FZ - 2019
best offer
Location: Galewela, Matale
Fuel :
Mileage: 15000 km
Type: Used Cars
Yamaha FZ 2019, Used, 100 cc, Mileage 15,000 km, Yamaha FZ - V 3.0 💁‍♂️1st Owner 💯Brand new Condition 🛵YOM - 2019 🛵YOR - 2020 🛵Tires 100% 🛵Engine 100% 🛵Condition 100% 🛵Mileage 15000 🛵License insurance up to date 🛵Clear Documents📕 🛵Price Rs.820,000 🛵Price can be negotiable 📞 අයිතිකරු විදේශ ගත වන බැවින් මෙය ඉතා ඉක්මණින් විකුණනු ලැබේ. කිසිදු සීරීමක් හෝ නැතිව මෙතෙක් භාවිතා කර ඇති අතර නිසි ආකාරව Services සිදු කර ඇත එය ඔබට Bike Services පිළිබඳ පොතෙන් බලාගත හැක. වෙනත් බයික් මේ මුදලට ඇති නමුත් ඒවා 25,000+KM වඩා ධාවනය කර ඇති නමුත් මෙය ඉතා කෙටි ධාවන කාලයක් ගමන් කර ඇති නිසා මෙම මිළට ඉතාමත් වටිනවා. මිළ ගණන් සාකච්ඡා කළ හැක.
Yamaha Vehicles for sale in Matale, Sri Lanka
Auto-lanka.com is the best auto classified in Sri-Lanka - best place for buying and selling cars, vans, any vehicle, spares and services in Sri Lanka.