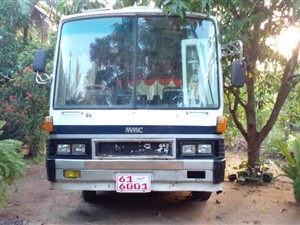 Mitsubishi Fuso - 1985
Rs.1,050,000
Location: Anuradhapura, Anuradapura
Fuel : Diesel
Mileage: 100000 km
Type: Used Buses
Mitsubishi Fuso 1985 ඒසී නොමැත ආසන 32 ටයර් 95% එන්ජින්, ගියර් බොක්ස් අළුතින් සවිකර ඇත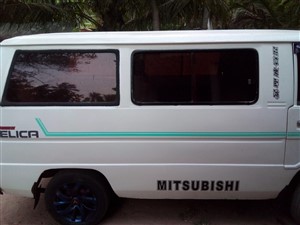 Mitsubishi L300 - 1982
Rs.800,000
Location: Anuradhapura, Anuradapura
Fuel : Petrol
Mileage: 2800 km
Type: Used Vans
hodatma tiye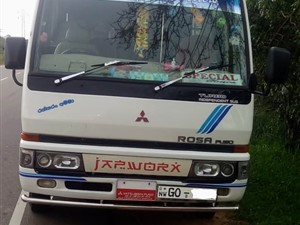 Mitsubishi Baby Rosa Custom - 1996
Rs.5,500,000
Location: Tambuttegama, Anuradapura
Fuel : Diesel
Mileage: 0 km
Type: Used Buses
Mitsubishi Beby Rosa Custom Manufacture 1996 Register 2000 Ac Power Steering Asana 29 Manual Diesel Well Maintained Good Running Good Conditions අනර්ග බස්රථය වැඩිම ඉල්ලුමට ලබදෙයි. මිල ගන්න සකච්චා කරගත හැකිය.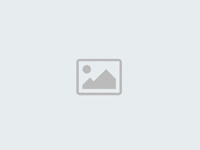 Mitsubishi MG 350 - 2002
Rs.8,500,000
Location: Anuradhapura, Anuradapura
Fuel : Diesel
Mileage: 3000 km
Type: Used Machineries
good condition
Mitsubishi Vehicles for sale in Anuradapura, Sri Lanka
Auto-lanka.com is the best auto classified in Sri-Lanka - best place for buying and selling cars, vans, any vehicle, spares and services in Sri Lanka.