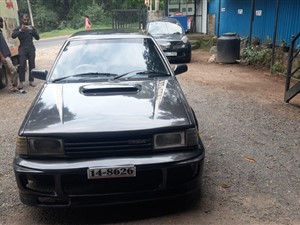 Mazda 323 - 2015
Rs.1,380,000
Location: Kelaniya, Gampaha
Fuel : Petrol
Mileage: 200000 km
Type: Used Cars
Urgent Sale Good Condition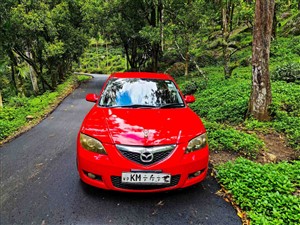 Mazda Axcela - 2008
Rs.4,950,000
Location: Mirigama, Gampaha
Fuel : Petrol
Mileage: 125000 km
Type: Used Cars
Registered 3rd Owner (Book Owner) All Previous Records Available (Smoke Test) Brand New Ferantino 4 Tires (28/04/2021) All running repairs are done in March April Period (bills available) High Performance Sports Car With Trip tonic Gearbox. Excellent Pick up and pulling power. Fuel consumption Average is 10kmpl Repairs done recently: Brand new shock absorbers. (Front only) Starter motor brush and solenoid replaced. Rear HUBs replaced (ABS HUBs) All 4 Spark plugs replaced with original iridium Attention needs: Front bumper plastic Locks needs attention. Rear Left side window is freezing time to time.
Mazda Vehicles for sale in Gampaha, Sri Lanka
Auto-lanka.com is the best auto classified in Sri-Lanka - best place for buying and selling cars, vans, any vehicle, spares and services in Sri Lanka.