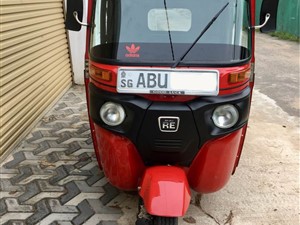 Bajaj BAJAJ FOUR SROKE ABV - 2020
Rs.1,050,000
Location: Balangoda, Ratnapura
Fuel : Petrol
Mileage: 2500 km
Type: Used Three Wheelers
Bajaj Three Weeler 2020 2020 YOM 2020 REG ABU **** 4 Stroke Mileage 2132KM Untouched Spare Wheel Company Tire Set All Clear Documents Price Slightly Negotiable Location - KOSLANDA බජාජ් 3Wheeler ස්ට්‍රොක් අඩු ධාවනය ස්පර්ශ නොකළ අමතර රෝදය කම්පනි තීන්ත කම්පනි ටයර් සෙට් කම්පනි සීට් සෙට් සියලුම ලියකියවිලි ඇත තරමක් මිල වෙනස් කළ හැකි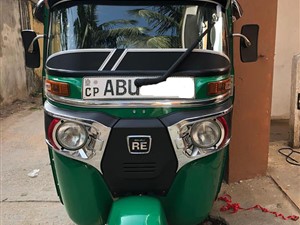 Bajaj BAJAJ FOUR SROKE ABU - 2020
Rs.1,150,000
Location: Ratnapura, Ratnapura
Fuel : Petrol
Mileage: 62900 km
Type: Used Three Wheelers
2020 ABU Bajaj 4 stroke three wheeler for sal අඩු ධාවනය |6269KM නිවසේ තනි පාවිච්චිය පලවෙනි අයිතිකරු Original paint Spare wheel එක පාවිච්චි කර නැත අලුත්ම බැටරිය රිය අනතුරු කිසිවක් සිදුවී නොමැත අනර්ඝ තත්ත්වයේ පවතින නිවසේ පාවිච්චි කල වාහනයකි මිල ගණන් වාහනය බැලිමෙන් අනතුරුව කතා කර ගත හැක . මුදල් හදිස්සියකට ඉක්මණින් විකිනේ.
Bajaj Vehicles for sale in Ratnapura, Sri Lanka
Auto-lanka.com is the best auto classified in Sri-Lanka - best place for buying and selling cars, vans, any vehicle, spares and services in Sri Lanka.