Toyota Vehicles for sale in Badulla, Sri Lanka
Showing 1 - 12 of 12 ads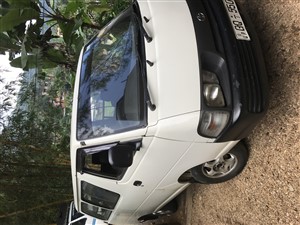 298000 km
Badulla
,
Vans
Toyota Town ace cr27 - 1996,Toyota town ace cr 27.Lotto.molli engine..4 door..flat roof..alow weel.ajestable sheet..engine and body 100%...model year 1996.rejisterd year 2002....
Rs.2,850,000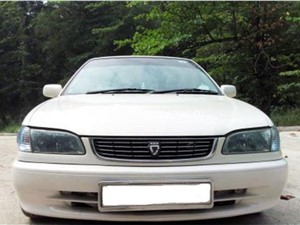 104500 km
Badulla
,
Cars
Toyota AE 110 - 2000,Toyota Corolla AE110 SE Saloon (Rivira) Grade Full option Petrol 1500cc EFI auto Automatic feast Owner YOM 2000 / Reg 2004 DVD Player Night vision Reverse Camera Dash Camera HID Light set Fully tinted shutters (rear and front) Curtains Cristal light Air Bags, ABS, Head rest, Alloy wheel Remote Key, security system Genuine mileage Maintenance Rec ode available Toyota Lanka Company available Very Well Maintained Mint Condition
Rs.1,795,000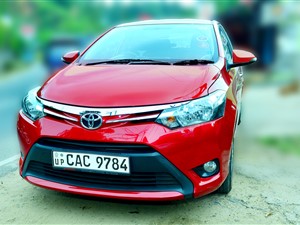 107000 km
Badulla
,
Cars
Toyota yaris new model - 2014,Toyota Yaris New Model manufactured in 2014 Good condition vehicle Full Option AC Power Door Locks Retractable Mirror Front Two Airbags Anti Lock Braking System Rear Window Defroster Remote Key Original paint Accident Free Clear documents Price negotiable only after inspection Call for more details .. 0773211288 / 0773415005
Rs.4,400,000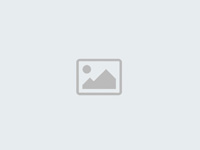 138000 km
Badulla
,
Cars
Toyota Allion NZT260 - 2008,Pearl whight, bage two tone interior, full option, mint condition, sports shell, reverse camera, rear wiper, wrist watch remote.
Rs.4,475,000
96000 km
Badulla
,
Cars
Toyota COROLLA 121 G - 2005,AC, PS, PM, PW, More: Petrol, Auto, AC, PS, PM, PW, TOYOTA COROLLA 121 G GRADE DIKILIGHT 2005 3RD GENARATION 1500CC AUTOMATIC FULL OPTION (PM/TOUCH AC/PW/PS/PST/DUEL AIR BAG/TV DVD/ALOYWEES TEEAK INTEI TEEAK PANLS HEAD REST ARME REST REGISTAD 1STOWNER
Rs.2,950,000
90000 km
Badulla
,
Cars
Toyota COROLLA 121 G - 2005,Toyota Corolla 121 - Original Diklight G Grade with Full Options (Japan) Auto 1500cc Year of Manufactured 2004 Year of Registered 2005 Peal White Beige Interio Teak Panels Power shutters Power and Retractable Mirrors Touch AC TV/DVD/Reverse Camera ABS New Tyre New Battery Carefully Used and free of accidents Body/engine and Interior 100% Fuel Price is negotiable after inspection Money Urgent. Genuine buyers only.
Rs.2,950,000
218000 km
Badulla
,
Cars
Toyota 110 - 1996,Dual Air Bags, Central Locking , Alloy Wheel, , Reverse Camera, Good Running Condition, Well Maintained Can be see in Bandarawela 0703845677
Rs.1,950,000
0 km
Badulla
,
Vans
Toyota DOLPIN HIACE - 1993,253-XXXX YOD - 1993 VAN IS IN GOOD CONDITION Dual A/C HOME USED SHORT MODEL AUTO REAR DOOR MANUAL TRANSMISSION POWER STRING ADJESTABLE AND ROTATABLE SEATS ALLOW WEELS 3L ENGINE REVERSE CAMARA DVD PLAYER BACK TV Contact me for more details 0755949241 0774522690
Rs.01
240000 km
Badulla
,
Cars
Toyota AXIO - 2016,Toyota Axio,2016/model,Reg 2016,CAR-XXXX,  24000Km ,New Face,Hybrid, Pearl White Color, Original paint , Carefully personally used, accident free.Auto,  Full Option,Center Locking , Power Shutter, Power Mirror,  Auto braking system , line departcher  Power Window, Rear Wiper,Original Alloy Wheels, 8 Air Bags,Beige interior, Original Tyres set ,Smart key, Push start, Illumination Dash board ,leather wrapped steering with dual multifunction, scoop lights, Auto focus xenon headlights, Climate control touch A/C, Fuel consumption indicator, Fog lamps, winker mirrors,TV, DVD, with Reverse camera player , Factory fitted door visors, Original floor mats,  Immaculate interior & exterior condition.We've only used 95 octane petrol. If you are interested please call me. Price is negotiable.රථය පරීක්ෂා කිරීමෙන් පසු මිල ගනන් පිළිබඳව සාකච්ඡා කරනු ලැබේ Please call me more information.
Rs.6,050,000
330000 km
Badulla
,
Vans
Toyota liteace - 1991,ටොයෝටා ලයිට් ඒස් 1991, සෙන්ටීමීටර් 36, ‍දොර 4, ප්ලැට් රූෆ්, ඇලෝ වීල්, ‍, එජෙස්ටබල් ශීට්, පවර්, විමසීම් 070-5734902
Rs.1,450,000
107500 km
Badulla
,
Cars
Toyota Vitz - 2008,Power Mirror, Power Shutter, DVD With Navigation, Reverse Camera, Fog lights,
Rs.2,700,000