Tata Vehicles for sale in Gampaha, Sri Lanka
Showing 1 - 10 of 10 ads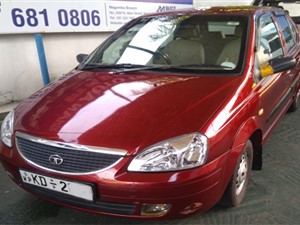 105000 km
Gampaha
,
Cars
Tata Indica - 2006, Tata Indica,(M/Y) 2006, Reg:2006, 1400CC, 2nd Owner, Manual Gear , Adjustable Crystal Light, Fog Lights, R.P.M Meter, Air Condition, CD Player, Temperature Indicated, Rear Wiper , Back Head Rest, Good Apposing , Clean Interior, Mint Condition, Just 105,000 K.M done, Very good fuel compassion 1L Per 18 k.m, Personal use Car, Lease Can Arrange, Exchange Consider.(Negombo)
Rs.2,900,000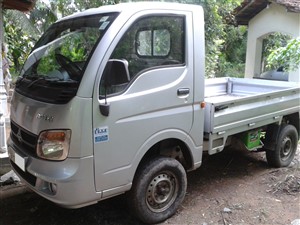 125000 km
Gampaha
,
Trucks
Tata Dimo Ace EX2 - 2013, TATA Dimo Ace EX2 WP PW-number - Good condition - New battery - 5 speed gear - හොඳ තත්වයේ - අලුත් බැටරිය - ගියර් 5 මොඩල්
Rs.950,000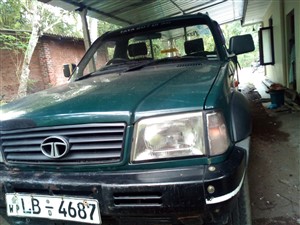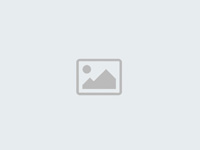 25597 km
Gampaha
,
Pickups
Tata Xenon - 2016, A well maintained, mint conditioned and carefully driven vehicle with a low millage. Need Rs. 1,050,000 to hand and having Rs. 27261.00 x 50 months leasing. Can negotiate. Can arrange a place to hire the vehicle for monthly income of Rs.55,000. Need a genuine buyer please. Call me soon.
Rs.1,050,000
189000 km
Gampaha
,
Buses
Tata 909 - 1991, 60-9xxx Bus Quick Sale With 268(Minuwangoda-Badalgama) Route Permit,Price can be negotiate after Infection.Exchange also possible.60-9XXX හොඳම තත්වයේ ඇති බස් රථය (268 මිනුවන්ගොඩ - බඩල්ගම) මාර්ග බලපත්‍රයද සමඟ ඉතා ඉක්මනින් විකිණීමට හෝ මාරුවක් සඳහා සළකා බැලේ. මිල ගණන් සාකච්ඡා කරගත හැක.
Rs.1,250,000