Vans for sale in Galle, Sri Lanka
Showing 1 - 8 of 8 ads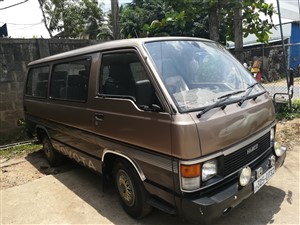 340000 km
Galle
,
Vans
Toyota Toyota Shell LH50 - 1983,Toyota Shell LH50 Diesel to Diesel conversion (passenger conversion for school servive) conversion year 2001 1983(brand new) YOM seat - 3 rows excellent condition new tyres inspection in Galle 0766048931 chanaka 15.50/= negotiable
Rs.1,550,000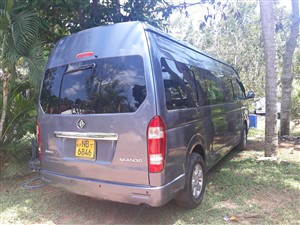 135000 km
Galle
,
Vans
Toyota KDH HIACE GL - 2007,Toyota Hiace KDH GL Year of Manufacture - 2007 Year of Registration - 2013 Dual AC Price can be negotiated after inspection. Can arrange leasing facilities up to Rs. 5,200,000
Rs.5,475,000
160000 km
Galle
,
Vans
Nissan Vennet - 1993,252 high roof dual a/c power steering alloy wheel rottable seats DVD full setup led screen home used vehical.
Rs.1,860,000
127000 km
Galle
,
Vans
Toyota KDH200 SUPER GL - 2007,1st OWNER,GRAY COLOR,MANUFAC.2007,REGISTERD 2014,MINTCONDITION VAN
Rs.6,850,000
164000 km
Galle
,
Vans
Nissan vanette - 1993,reg;year 1998,power steering,4 doors,high roof,dual a\c,adjustable seats,alloy wheel,new tyres,full set up with touch screen,and home used vehical.
Rs.1,950,000